Junior drivers had another successful weekend at Slovakiaring. Michal Makeš scored his premiere victory in Race 1 and finished third in Race 2. Tomasz Rzepecki was 4th in Race 1.
The second round of 2021 TCR Eastern Europe season took place at Slovakiaring last weekend. And after a successful performance during the opening round at Hungaroring, junior drivers showed themselves in a very good light again.
Michal Makeš couldn´t do better in Race 1. The Mičánek Motorsport powered by Buggyra driver achieved his premiere TCR Eastern Europe race victory after start from 3rd place. He could be satisfied also at the finish of Race 2. The Czech driver progressed from 9th position to 3rd place and achieved another podium result.
After four races, he is second in the overall standings with loss of 17 points to the championship leader Tomáš Pekař. So we can expect Makeš will be one of the strong players in the championship fight in the remainder of the season. It´s worth mentioned he is only driver who achieved podium result in every from first four races of 2021 season.
Another junior Tomasz Rzepecki was also visible at Slovakiaring. After 6th and 8th place respectively from Hungaroring round, he was very close to first podium result in Race 1 at Slovakiaring. The Polish driver crossed the line as fourth after he overtook the championship leader Tomáš Pekař in the final laps of race. In Race 2, he struggled because of technical issues and finished only 13th. But he definitely showed he deserved a place on TCR Eastern Europe grid and we have to reckon with him for the future. He is seventh in the championship standings with 24 points now.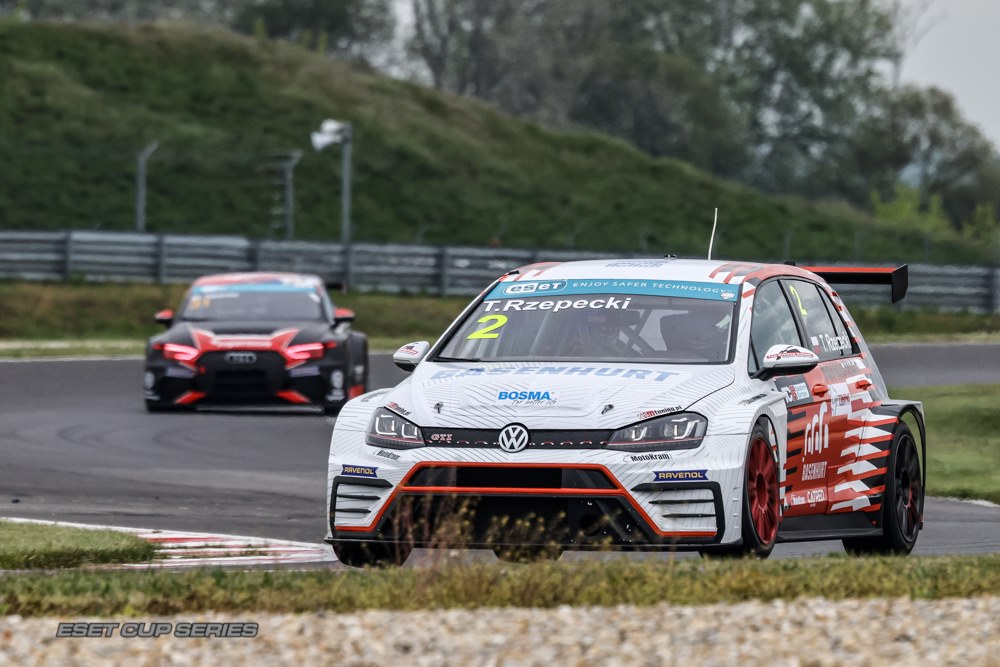 Tomasz Rzepecki started his rookie season in TCR Eastern Europe in a good way. Photo: Petr Frýba

The 2021 TCR Eastern Europe season will continue from 11th to 13th of June in Poznan, Poland. We can again expect big things from Makeš and Rzepecki there. It will be home round for Rzepecki and he will definitely try to take advantage from it.
Opening photo: Petr Frýba